Adam Hicks



Full Name

Adam Paul Nielson Hicks

Born

November 28, 1992
Las Vegas, Nevada, US

Genres

Pop rock

Occupations

Actor, rapper, songwriter, dancer

Instruments

Vocals, and piano

Plays
Adam Hicks (born November 28, 1992) portrays Wen Gifford on Lemonade Mouth. In 2018, he was arrested for armed robbery.
The image gallery for Adam Hicks may be viewed here.
Early Life
Career
Hicks played Joe in How to Eat Fried Worms and plays Luther in Zeke and Luther. He also had a recurring role in the second season of the Disney Channel series Jonas L.A. as DZ. His most recent role was playing Wen Gifford in the Disney Channel movie Lemonade Mouth. According to Hicks' official web site, he has signed a record deal with Hollywood Records.
Hicks recorded a remake of the MC Hammer song U Can't Touch This with fellow Zeke and Luther co-star Daniel Curtis Lee.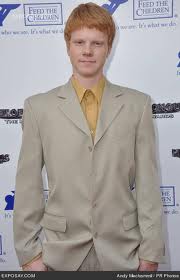 The music video for the song was shown June 29, 2009 on Disney XD. He also did a remix of the song "In the Summertime" by Mungo Jerry along with Daniel Curtis Lee, with cameo appearances by Hutch Dano, Ryan Newman, Doc Shaw, Mitchel Musso, Dylan Sprouse, Cole Sprouse, David Lambert, Caitlyn Taylor Love,Chelsea Kane and Logan Miller. In late 2010 he recorded the song Happy Universal Holidays with co-star Ryan Newman. All of these songs are on iTunes. He also appears in the new Disney Channel movie Lemonade Mouth as he stars as one of the main characters Wen Gifford.
You can follow him on his official Twitter account: @adamhicks702