Mohini "Mo" Banjaree is the bass player for Lemonade Mouth. She is portrayed by Naomi Scott.
The image gallery for Mo Banjaree may be viewed here.
About Mo Banjaree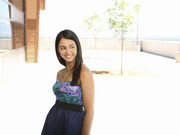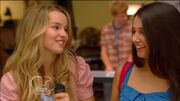 Mohini "Mo" Banjaree is an intelligent, shy, rocking and a goody two-shoes kind of girl. She strives to please her father who has a dream of her being his Indian princess, but when he's out of sight, she's ready to rock. She's eager to trade in her preppy sweaters and pleated skirts for short dresses and heels. It is possible that Mo can speak Hindi since she is originally from India. She also has a secret boyfriend named
Scott Pickett
. She has a clear passion to express who she is.
"Mo is practical, very bright, a talented violinist and under the thumb of her very strict father. Once at school, though, Mo trades in her sensible sweater set for trendy dresses and her violin in for a guitar."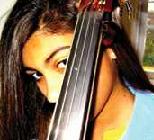 Quotes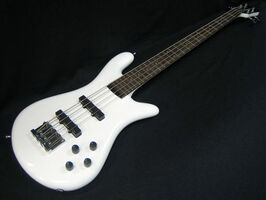 "I'll tell my dad I have...extra credit, or..."
"It's me. I'm in the band. I play bass. No. We actually not that bad."
"If a guy doesn't call for a few days, should a girl worry? I mean, you're a guy, right?"
"No, you're my friend, you're not a 'guy' guy!"
"I'm classically trained - on the violin! I don't play whatever this is!"
"Good luck with your movement, but I've got homework to do."
"Maybe we do matter..."
"We have nothing to talk about."
"Papa, we talked about this!"
"Scott eats here, and I pretty much plan on not seeing him again for the rest of my life"
"Charlie, we're just friends, good friends! That's all"
"No! Don't go!"
"Charlie's just a friend, Papa. And the band... it's just a little fun, that's all..."
How She Got Detention
Mo skipped class with Scott to go see him practice for the Halloween Bash.
Relationships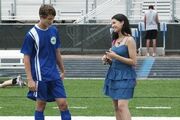 These two are good friends, since they are in the same band (Lemonade Mouth). They talk together about their problems and give each other courage. Also, in the Extended Music Scene, Olivia saves Mo when Mo was questioned about her and Scott's relationship and Mo's father starts questioning her. Mo also went to Olivia's house to comfort her after her cat Nancy died.
They are friends, but don't share much dialouge.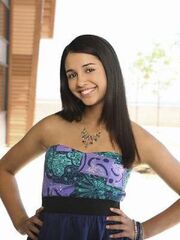 They are friends, but Charlie has a crush on Mo, but Mo likes Scott. This makes Charlie angry, and they get into a fight. He tells her that "be heard" is a stupid motto and he will never sing it again.
They are very good friends, and they talk a lot.
Scott is Mo's secret boyfriend, because her dad won't allow her to have one. They are in opposing bands, which affects their relationship, but are still together in the end after Scott joins Lemonade Mouth.
Mo does not like Ray at all. She thinks he is self-centered and he bullies her. They got into a fight that sent Lemonade Mouth to detention.