You know how I am with my ridiculous Twitter xD (Just to let you know, I don't have Twitter myself lol)
So, Blake, Hayley, and Naomi share the good news: Lemonade Mouth 2! What about Adam and Bridgit? I don't know xD
Follow @NaomiScott on Twitter!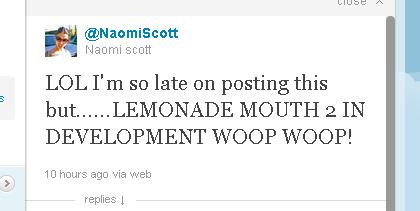 ---
Follow @HayleyKiyoko on Twitter!
---
Blake has a few tweets about it :) Follow @BlakeMichael14 on Twitter!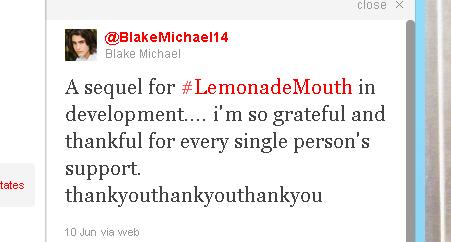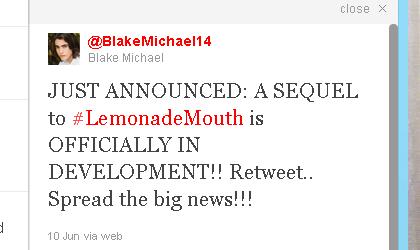 D InSpeck -Naomi Scott Rules!- and so does Lemonade Mouth!!
Ad blocker interference detected!
Wikia is a free-to-use site that makes money from advertising. We have a modified experience for viewers using ad blockers

Wikia is not accessible if you've made further modifications. Remove the custom ad blocker rule(s) and the page will load as expected.